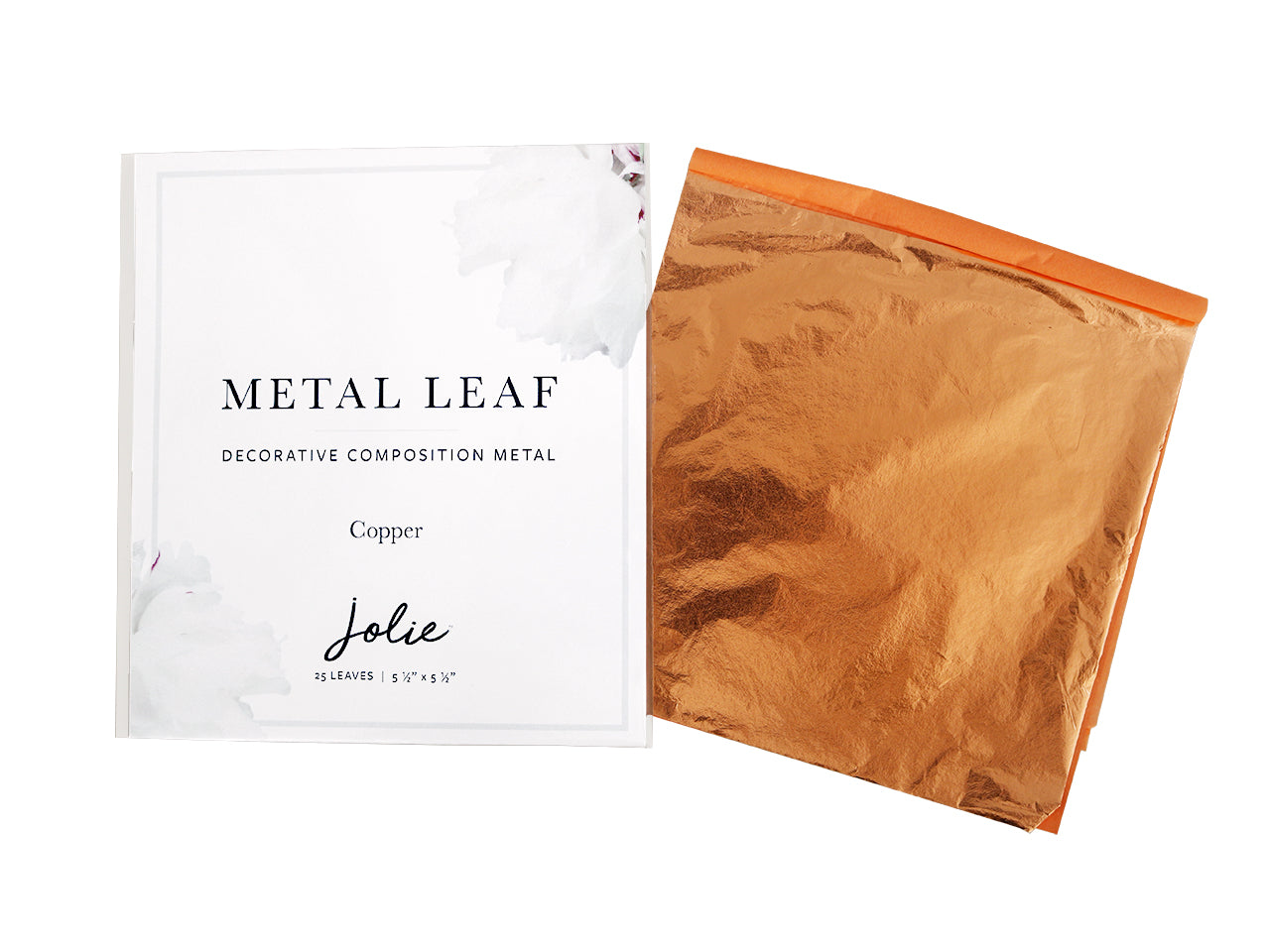 Copper Leaf | Jolie
$32.95 AUD
Add an authentic metal accent to furniture, walls, accessories and decor with Jolie's Metal Leaf. Made from the finest Italian metal, applying Metal Leaf is an authentic way of adding metallic accents. Copper gives a rich patina-ed finish with perfect shimmer and sparkle.
Each pack contains 25 sheets of metal leaf. Jolie Metal Leaf shines brilliantly or create an aged appearance with tinted Finishing Waxes.
Also available in Gold and Silver.
Don't forget Jolie Gold Size