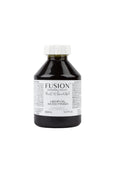 Hemp Oil Finish | Fusion
$28.00 AUD
Fusion's Hemp Oil is an environmentally-friendly product that will darken and enrich as it seals the natural timber surface leaving it with a soft lustre.

Hemp Oil penetrates to protect from the inside and does not leave a surface film that will chip, scratch or yellow.
Always test to make sure you're happy with the finish.  

250ml & 500ml sizes