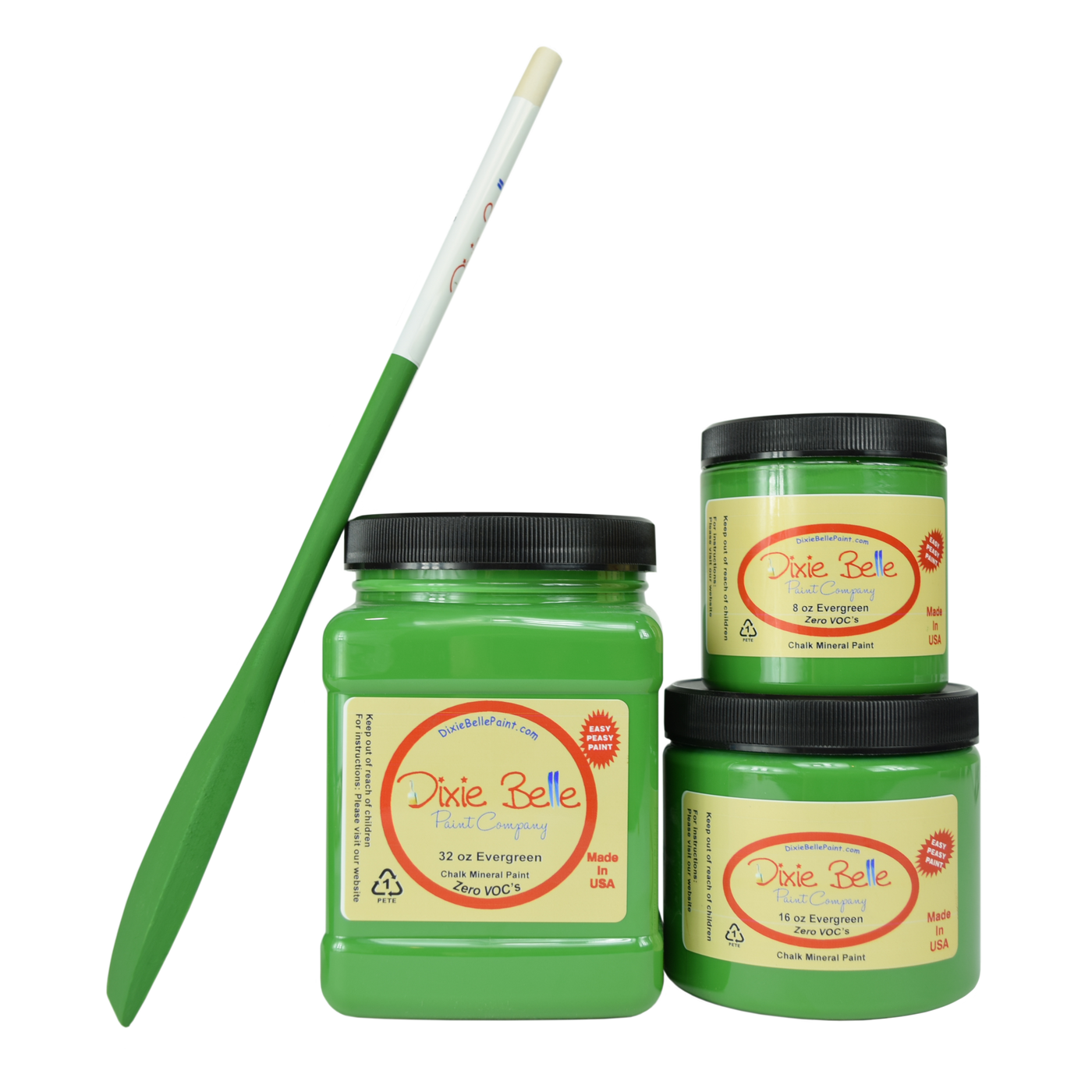 Evergreen
$29.95 AUD
Evergreen is a bold and vibrant on-trend green.
Dixie Belle Paint is an easy-to-use chalk paint that comes in more than 65 colours. It is quick-drying with a recoat time of approximately 30 minutes under most conditions. 

VOC-free and water-based, Dixie Belle is a non-toxic thick paint that can be thinned with water as necessary. It covers exceptionally well, is self-levelling and easy to distress, blend or layer. Use with one of Dixie Belle's speciality brushes and finishing pads for an exceptional, brushstroke-free finish.
Dixie Belle has heaps of topcoats and speciality waxes, sealers and stains to create one-of-a-kind finishes. 
Available in 240ml