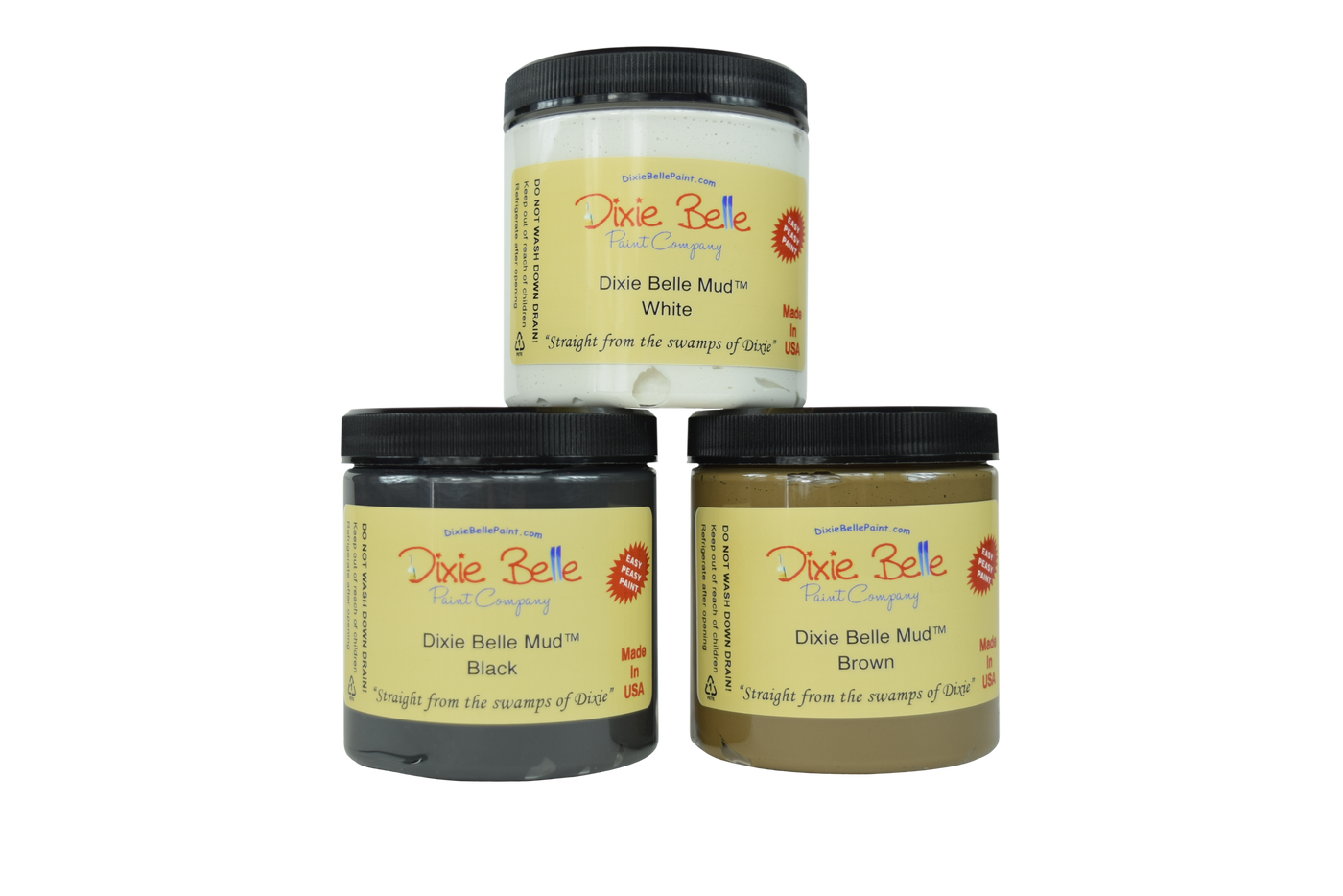 Dixie Belle Mud - 3 Colours
$26.95 AUD
Dixie Belle Mud is an easy-to-use filler for repair of veneer, holes, gouges, cracks and similar damage. Available in brown, black or white to suit your project.
It is paintable and can also be used to create design effects including raised stencilling or stamped features.
Once dry, be sure to clear coat over it before applying paint to ensure consistency of colour.
For best results use with Dixie Belle Mud Spatula. Rinsing Dixie Mud down the sink is not recommended. Be sure to rinse Dixie Mud in a bucket and dispose of outdoors.
250ml